Door N Key is here to offer you professional services from a locksmith in West Palm Beach who has plenty of experience in terms of replacing and changing locks and also providing automotive, residential, commercial and 24 hours emergency locksmith services.
Contact Details
Products & Services
High Security Locks
Choosing to install high security locks on your house is almost a given nowadays. It's an excellent way to keep your house safe and secure when you're home and away. High security locks are able to give you that peace of mind that traditional ones just can't offer. At the same time it can be rather tricky to change locks that are high security systems. In fact, it's best that you leave it to the experts. We are trained in a variety of high security lock systems which means we can come in and change the locks with ease.
---
Home Lockout Service
After a busy day at work, or a long day out with the family, the last thing you want to deal with is coming home to find that you have locked yourself out of the house. Maybe you left your keys on the table at the front door as you rushed to leave, or perhaps you lost them while you were out. No matter how it happened, you can count on Door N Key to provide quick and efficient home lockout service in West Palm Beach. Our number one priority is to get you into your home quickly so that you don't find yourself sitting on your front porch fuming and worrying about how you're going to get into the house.
---
Home Security Locks
Do you have a home security locking system? Perhaps you have a digital pad that requires you to key in a specific code. Even these high security locks can act up from time to time, or you may suddenly forget the code. Rather than try to force your way in by breaking a window, or breaking the lock, give us a call to take care of the problem. We are available 24/7 to assist you and get you back into your home in no time. We know our way around these home security locking systems, and have no problem getting you into your house.
---
Rekey Door Lock
In order to keep your house secure it's always a good idea to rekey your door lock from time to time. Maybe you've just purchased a home, in which case it's even more important to rekey the door lock. This is exactly why we offer our rekey door lock service, which is very popular with our customers. This is a highly advanced service that is not a DIY project. It needs to be done correctly or you risk damaging the lock. Simply give Door N Key a call and our locksmith will come out to your residence and rekey the door lock.
---
Commercial Locksmith
While it's common enough to find a residential locksmith, it can be a whole other story to try to find an experienced and professional commercial locksmith in West Palm Beach. well you can now consider the search over; door n key is here to help you with your commercial lock issues. whether you find yourself locked out, wanting to change the locks, or install a new lock system, we can get the job done. we specialize in commercial door locks, master key system, and high security locks. we know that keeping your commercial property safe and secure is an absolute must, and that's why we make sure the job is done correctly.
I would recommend this business
Lost my car keys and was able to get a new key super quickly. Great service and no other company will beat their prices. I highly recommend this company for any key replacement needs
| | | |
| --- | --- | --- |
| Value for money | | |
| Service & support | | |
| Quality | | |
| Location | | |
| Overall rating | | Excellent |
---
I would recommend this business
Great experience with Barel - we only received one key fob with our car, and had put off getting another one because of the cost to get one from the dealer. Received his name and number from another locksmith (that doesn't do car fobs), and so happy I did! Service was convenient (came to my office), fast (arrived exactly when promised), friendly and much less expensive than going to the dealer - I wouldn't hesitate to recommend and work with him again!
| | | |
| --- | --- | --- |
| Value for money | | |
| Service & support | | |
| Quality | | |
| Location | | |
| Overall rating | | Excellent |
Customer Testimonials
Barel gave me excellent service. He drove 25 miles to my office to make me a new key fob. It took 30 minutes. The BMW dealer wanted me to leave car for four days and get a rental! He was there when he said would be and the price was exactly what he quoted me. I wish I knew about him months ago. Amazing service!!
---
I was very impressed with the service provided by Barel at Door N Key
He had excellent communication skills and was very polite. Additionally, he arrived on time and did the service he promised for the price he promised. I had a situation with the Key fob that I had purchased earlier from another supplier that required him to go above and beyond to make it work for my car and he did so happily. I would highly recommend this company to anyone.
---
Barel was knowledgeable, professional, and he made me a new key for my car fast. I am grateful for finding him and would highly recommend this service for anyone needing locksmith service for automobiles.
---
I recently had to rekey the locks at my house after having an issue that ended in eviction and so forth, which is never fun, and I personally felt unsafe until I knew that access to my home had been made to strictly me, myself, and I. I called Door N Key around 4:15 today, and they were so helpful over the phone with making an appointment for this evening, so that their services were provided same day! That was a huge relief, and the technician, Cristian, was super cool, made me comfortable and definitely knew his stuff. It's great to find a company that you can rely on and I will definitely use them again if I need any locksmith work in the future. I highly recommend this company to anyone who needs a locksmith or any other service that Door N Key provides. 5 star service and a knowledgeable and very helpful technician earned this company a regular customer today!
---
Great experience with Door N Key! I needed a new key fob. The man asked me for my car details and sent in for a new key. Within the next 48 hours they had replaced my key. Thankful for their service and will highly recommend to others.
---
My car was stolen and recovered by police! I called Barel on Christmas Eve to see if he could unlock the car and make me a key. He came out from Jupiter quick fast and in a hurry! Audi wanted to charge me $500 and he charged me way less and cut me a deal. Super nice guy! Highly recommend Door N Key especially in emergency situations where my car didn't have to sit in a tow yard over the holidays and get charged to sit on the tow yard. He saved me so much money and was efficient!! Highly professional!!
---
I called and spoke to Beryl. He was very pleasant & professional on the phone. He was willing to accommodate my time frame and schedule needs. When he arrived, he discussed his work plan and he was finished before his own time estimate. He did a good job and I would highly recommend his work. This work request went perfectly.
---
Fast & excellent service!! They came to my job, I met him in the parking lot & he said I'll text you when I'm done, I went back into work to handle some things & 25-30min later he texted me that he was all done. He programmed a new key fob & cut a key without me having the original!! He even threw in an extra key so that I would have two. Can't speak highly enough about the professionalism & courtesy. Highly recommend!
Videos
Car Key replacement , Depend on Door N Key Locksmith in West Palm Beach, FL Today! Are you in need of car key cutting services? Is your car key misplaced, stolen or broken? If you need new or spare car keys, there is only one place to call, and that is the best locksmith around. Door N Key Locksmith in West Palm Beach, FL provide top notch car key cutting services, no matter how advanced your car key is. The locksmiths are skilled in cutting out a new key and even reprogramming remote car keys and transponder keys without the original copy. If the key is broken in the lock or ignition, no need to fret. These locksmiths have got you covered.
Social Activity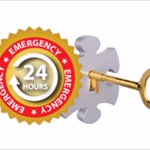 Door N Key Locksmith - Palm Beach Gardens, FL https://t.co/Q6a05tiBnX